Caloundra Young Stroke Survivors Support Group - Living Life after Stroke
Location

The Farm, 14 Sattler Rd, Meridan Plains, QLD, 4551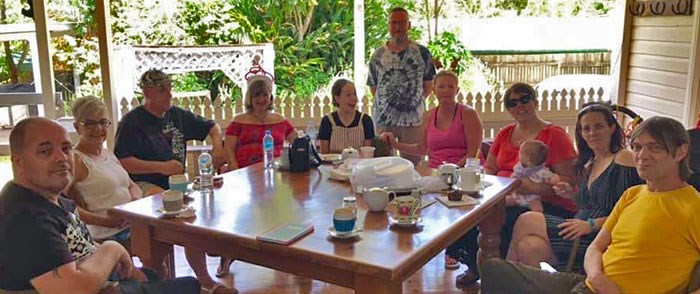 Young stroke survivors make up 30% of all strokes that occur in Australia and this Caloundra stroke community group are here to help.
We often vent, laugh, cry, exercise, have fun but most importantly we support each other and this is a safe environment to share your experiences - good or bad.
Living Life After Stroke - Caloundra Young Stroke Survivors Community Group meets each month on a Tuesday, at The Farm, 14 Sattler Rd, Meridan Plains 4551.
Contact
Michael Thomson
Phone: 0410 542 082
Email: Michaelthomson@smartchat.net.au
You can also request to join our Facebook group.