Sunshine Coast Aphasia Group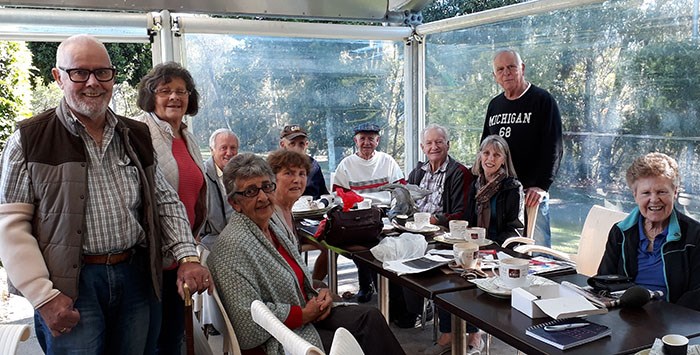 In 2010 eight couples participated in an eight-week group program for people and partners living with aphasia. This clinic was organized by a group of speech therapists.
For most of the couples, this was the first time they had access to any group activities specifically designed for people living with aphasia. Sometimes the carers met separately with one of the speech pathologists experienced in developing programs for carers. Carers would share their experiences and identified common needs.
Participants agreed that opportunities such as this were greatly needed in the region. So the decision was made to meet once a month at Banjo's Cafe at Maroochydore. A few have passed away and others joined us. 
The best part is that we all understand the need to give our aphasia people time to find and speak the words. So eight years have passed and many good friends have been made.
When:
2nd Monday of each month 9:30am
Where:
Banjo's Café Woolworths Complex, 50 Plaza Parade, Maroochydore
Contact:
Pat Batson, p_batson@tpg.com.au